50 Google-Loving Content Tips to Create Traffic-Worthy Content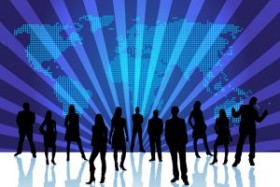 Every webmaster knows Google loves content, but many don't know exactly how to create, market and dispense content so it makes an impact and increases traffic.
To aid our Site-Reference readers, I compiled a list of 50 content tips to help you at every stage of the process.
Whether you own a large 1,000,000 page website or you are the sole owner of an online business, you will find something in this list to take your content marketing to the next level.
OK, here goes…
Topics – Where and how to find an idea for a content piece

1.  Google Trends – Hot topics always sell.
2. Alltop – Curates the top blogs by category. Use them for inspiration.
3. Bag The Web – Create "bags" to collect and organize content from the web. Search other users' bags by keyword to find specialized content.
4. Netvibes – Content organization system. Organize hundreds of RSS feeds from your favorite blogs into categories and view the newest news from one easy-to-use interface.
5. Monitor Twitter conversations – Use a #hashtag with a specific keyword to search for what people are talking about. If you find an interesting conversation, screen capture it.
6. Use Google's autosuggest feature to discover the phrases for which people are searching.
7. Be ready for inspiration – Ideas always come at the most inopportune times.
8. Google Alerts – Let Google send you keyword-related posts directly to your inbox as they are published.
9. Facebook News Feed – Subscribe to industry leaders and news sites, and create an Interest list.
10. Blog comments – Browse through your readers' comments and your competitors' blog comments. If you see a trend, you hit the jackpot!
11. Stumble Upon– Find stumblers who are interested in your topic and monitor what they "stumble."
12. Ask your audience – If you have a large customer base, ask them what topics interest them. Take surveys or polls.
13. Personal – Don't forget that you are always learning. Your audience may not be as skilled in your topic so what you deem as insignificant may actually be a great topic.
14. Quora.com – Ask questions or search for conversations in your industry.
15. Research your market – Glean from what has already worked.
Looking for ways to create and publish your content? Here are some ideas…
16. Myths and Misconceptions – Dispelling common industry myths is a great way to position you as a leader.
17. Infographics – Take a hot topic and create an infographic. Or use pre-researched data and create an inforgraphic about it. Credit the original source of the data. You may just score yourself a valuable link as well as increased exposure.
18. Top 10 lists, Top 50 lists, Top 37 lists – Yes, lists still work. You are reading this one, aren't you?
19. Q & A series with industry experts – Interviews with expert sources. Find sources on HARO (Help A Reporter) for free. I love this resource and use it regularly to find experts.
20. Live Webinars – If you are brave enough.
21. Case studies – Any customers doing well? Chronicle their growth.
22. Your Mistakes –This one is hard especially for perfectionists like me, but sharing your past mistakes with your audience is a way to connect with them and also teach them valuable lessons.
23. Gratitude – Thank your audience for their support. Share with them some of the top social conversations and comments from your profiles, giving thanks to the original posters.
24. Tips and tricks series, How-to articles, tutorials
25. Local Events – for brick and mortar stores
26. Industry FAQs – Compile the important industry questions into one piece of content.

27. Staff Spotlights – Who are the people working for your business? Highlight their day-to-day lives. People love behind-the-scenes content.
28. Customer spotlights – Who are the people purchasing your products and services? Highlight some of your brand ambassadors.
29. Contests – A good way to generate buzz.
30. Industry complaints – List complaints and how you solve them
31. Article or blog Series – Link content pieces together
32. Best Practices – List the best practices for using your products.

33. Predict the future – Show yourself as an expert in your industry by making future predictions that may affect your audience.
34. Repackage your best content – Have a few winning blog posts? Create a video about them and re-purpose them in a new and interesting way. Content can be repurposed as long as it is still useful to your audience.
35. Freebies – Give away free stuff.

36. Post of the year – A clever name can make all the difference. Just make sure your content backs it up.
Content and Engagement Tips
37. Use your brand personality– Don't be a robot. Develop your unique brand personality and stay consistent with it throughout your content.
38. Use images – Images connect with readers and establish a connection
39. Use the Senses – Content is more than just blog posts. Think videos, podcasts, webinars, slideshows, Powerpoint presentations, images, infographic, ebook, charts, etc.
40. Create an editorial calendar – Don't leave your content marketing to "whenever you get to it." Make yourself accountable to a schedule by setting deadlines.
41. Share information your audience can USE – Make your content USEFUL.
42. Track your results – If you don't know what is and isn't working you will never be able to replicate success.
43. Vary your content – Change up your method of publishing content, but ensure whatever you publish is relevant and valued by your audience (See #39 )
44. Know your Audience – If your audience is comprised of last-minute brides, don't publish a long ebook or drawn-out webinar series. Think about their needs.
45. Create marketing personas – Know whom you are targeting intimately.
46. Don't expect every content piece to go viral right away – It may take some time to gain popularity. Try to stay consistent and measure your results as you go to determine the sweet spot for your audience.
47. Don't pre-judge! When brainstorming topics, get your ideas on paper and don't judge what is coming out of your brain. You can always refine it later. When you stop judging your ideas, the creative flow happens easily and you will be surprised by what you come up with.
48. Readability – Your content must be easy to digest and not read like a novel. Think short paragraphs, bullet points, bolded headlines and underlined phrases. Use images to break up large chunks of content.
49. Ask questions – Questions engage readers and beckon people to answer.
50. Drum roll please…the last tip is to remain CONSISTENT. Repeating a content task will only make you better. Practice makes perfect.
Source: http://site-reference.com/articles/50-google-loving-content-tips-to-create-traffic-worthy-content/