Article Link Building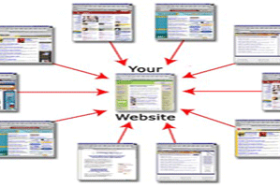 Writing articles is a great way of getting inbound links and generating quality traffic. Articles give you the opportunity to control the content on the linking page meaning that you can guarantee that it is totally relevant, it's a one-way link, and it's a link that you'll actually get traffic from.
Let's assume that you run a small computer shop. Why not write an article about how to troubleshoot a common Windows problem (no no, it's true … Windows can be a bit buggy every now and then). The next step is to simply find places to submit your article to and do just that. From experience I would highly recommend keeping a list in your favorites of the sites you submit to. If you decide to publish another article you probably don't want to have to find them all from scratch again.
In many cases, the users are at a fix, when it comes to choosing the correct link building option. Though there are many free versions and cheap options available in the market, many users incur losses buying them, as most of these are frauds. Thus, it is always safe to go for the best and a genuine choice and this may be possible by taking the help of a reputed company or a consultant.
Another main task in this process is looking for the related and relevant websites that may provide the company with some trade and in this way, the links may be added to different websites and thus, there is chance of boosting the traffic to the original or required website.
Also, the good way to do article link building or article marketing is to write your own articles and then submit them for publishing at article directories (paid or free).
One of the article directories that we have in our network is www.feedhook.com, feel free to check it out.